CropZilla Machine Analytics
.
CZMA uses telematics to track equipment performance and provide your true cost per acre information
Compare productivity by field or by date range to see how each season is progressing
Our Scenario Tool allows you to compare your current equipment to any potential purchases or leases in seconds
Our patented Field Efficiency Calculator offers optimal A-B line paths for each field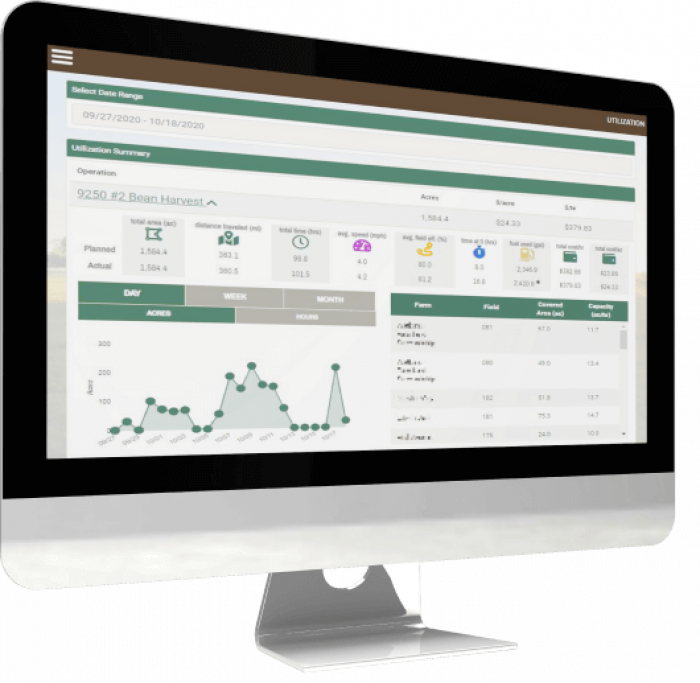 CropZilla Enterprise Software
.
CropZilla creates a digital model of your farm to optimize operations based on cost and timeliness
CropZilla uses unique, sophisticated algorithms for optimizing your machines and labor resources
Analyze the financial impact of any decision BEFORE you spend any money
View field-level profitability or view as an entire organization and every level in-between
The CropZilla Competitive Edge
.
Case Study: Equipment Decision Support
.